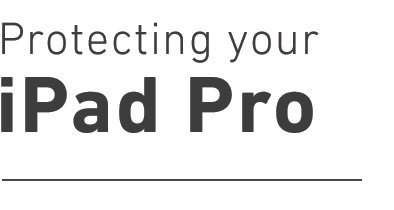 Rumors about Apple's new iPad Pro are starting to leak from sources across the globe, and from what we can tell already, the Apple iPad Pro is set to be the largest and most advanced device in its category.

Some of the rumored Apple iPad Pro specs include:
• Faster and more efficient: Sources say that Apple is working on developing an even more advanced chip than found in the iPhone 6. The revolutionary A8X chip is said to be even faster and more powerful, allowing users of the new iPad Pro to get maximum use out of the device.

• A much larger screen: Though no specific details have been released, the new iPad Pro is rumored to have the largest screen ever produced in the iPad line at 12.9 inches. In comparison, current iPads on the market currently have 9.7 or 7.9-inch screens. This size increase will make the iPad Pro nearly comparable to the screen of a MacBook pro in size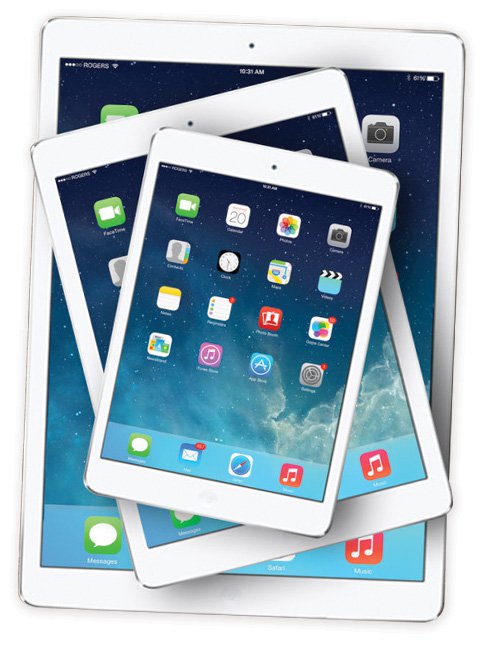 • 2 GB of RAM: Memory space only comparable to the most recent release of the iPad Air 2.

• High Resolution: Sources say that the new iPad Pro may come in two different models, with the option of either 2k or 4k screen resolution.

Once the device is finally released in early 2015, the next products everyone will be talking about are the best iPad pro screen protection and accessories to keep their investment in great condition.

Here are a few key points to consider when choosing protection for the iPad Pro:
Bigger Protection for a Bigger Screen
While the bigger screen on the iPad Pro means more space to work and multi-task, it also means there's more surface area that can get damaged if it's not properly protected. But bigger screen protection doesn't mean it has to be bulkier. BodyGuardz offers an entire line of iPad Pro screen protection products that provide maximum protection without the bulk, letting you still enjoy the slim, sleek design of your device without the worry of damage or scratching.

Some of the Apple iPad Pro screen protection products we offer include:
• ScreenGuardz Pure: Our ScreenGuardz Pure Apple iPad Pro glass screen protector is the answer for ultimate protection without the bulk. Its tempered glass design will keep your new device safe from scratches, dings, and shattering all while preventing smudges. ScreenGuardz Pure also comes as an anti-glare iPad Pro screen protector so customers can take full advantage of their device in bright light and outdoor sun. The ScreenGuardz Pure material is unlike any other screen protection for the new Apple iPad Pro since it feels almost identical to the glass screen of the device. Customers love its sleek, low-profile design and most even forget that they use a screen protector at all since it feels just as smooth as the original screen. Our iPad glass screen cover is the absolute best way to ensure that you protect your investment and save yourself the hassle of dealing with scratched, cracked, or shattered screens that occur inevitably with almost any mobile device.
• ScreenGuardz HD Impact: If you tote your device everywhere you go and it has a high risk of being damaged with more than the occasional scratch, then the ScreenGuardz HD Impact screen protector for the iPad Pro is for you. Our line of HD impact products uses the next generation in advanced plastic-based technology to protect your device's screen from even the harshest impact. This Apple iPad Pro screen protection product absorbs and dissipates impact and shock throughout its surface area, keeping your screen completely safe from potential damage. We've tested our HD Impact product with everything from hammers to bowling balls, and in every instance the device's screen stays virtually untouched. Our HD Impact line also offers an iPad Pro privacy screen protector with four-way privacy to keep your device safe from wandering eyes.

• Full Body Protection: A bigger screen with the new iPad Pro also means more body surface area that is prone to scratches and dents. In addition to our screen protectors for the iPad Pro, we also offer our UltraTough Clear Skins: body protection that will keep your device in pristine condition for as long as you own it. Best of all, its design is ultra-thin and optically clear, so you'll get maximum protection without the bulk of a protective case.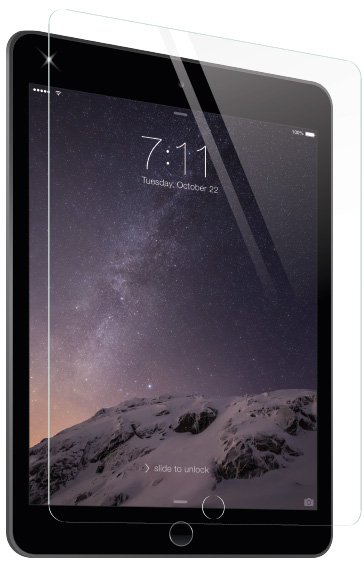 The best part about BodyGuardz iPad Pro screen protection products is that each one comes with a lifetime guarantee as part of our Advantage Program. We'll replace your screen protector for your iPad Pro in the case of damage or simply just wear and tear at an extremely low cost if the need ever arises. Our goal is to help our customers protect their devices for as long as they own them. It's that commitment that has helped us become a leader in device protection for more than a decade.

Check out our selection of Apple iPad screen protectors today!