Best Galaxy S10e Screen Protectors | BodyGuardz
Apr 11, 2019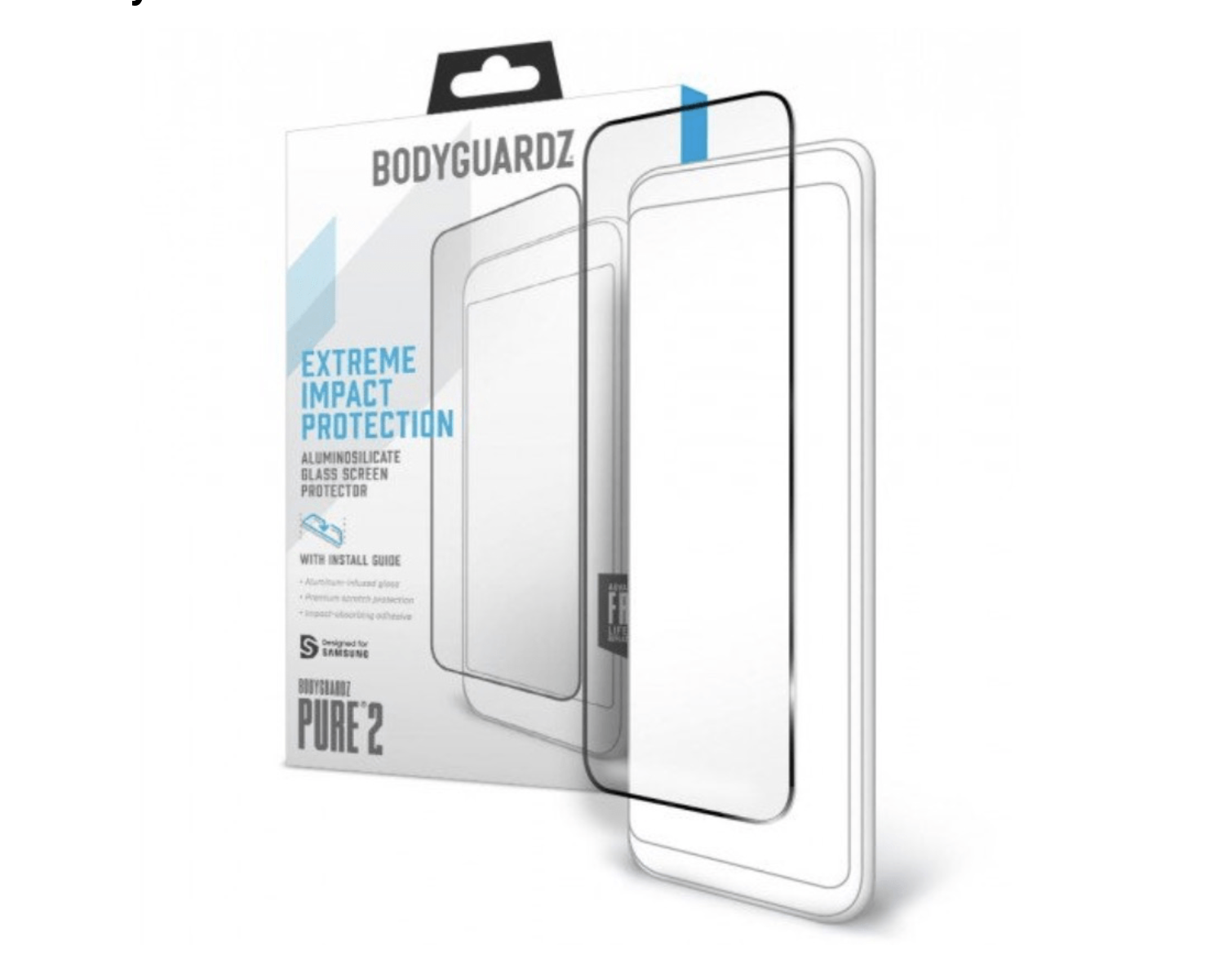 BEST GALAXY S10E SCREEN PROTECTORS
Here are the best Galaxy S10e screen protectors you can buy right now. With a big and beautiful 5.8-inch screen and a cutout for the camera, you'll certainly want to keep the screen safe. In fact, we highly recommend all users buy a quality screen protector.

Galaxy S10e screen protectors come in two main styles and durability levels. Either a cheap film or strong tempered glass. We've found some priced under $8, which is far cheaper than the $200+it will cost to replace a damaged display. More reputable options from popular brands cost upwards of $50 but ensure the highest levels of protection against life's daily hazards. Buy one today.

The BodyGuardz Pure 2 premium glass for the Galaxy S10e claims to be a "cut above the rest" in terms of the glass used to keep your screen safe. We've used their products for years with success, and this is another excellent option for Galaxy S10e owners.

Perhaps the best part about this screen protector is the enhanced border protection that's color-matched to the phone. That way the glass blends in with the rest of the phone. They also use a 2D rounded beveled edge, so the sides are smooth as you're swiping and typing away on the Galaxy S10e. Plus, they use an extra layer of "border adhesive" on the edges to ensure the screen protector won't peel, chip, or get pulled off from a case. It's some of the toughest and most durable glass on the market, so give it a try.

To read more about this article click here.

About BodyGuardz

Founded in 2002, BodyGuardz is committed to offering top-quality solutions and services at competitive prices. The company prides itself in providing products, service and delivery that customers notice as a step above the rest. BodyGuardz designs reliable mobile device accessories that keep up with today's active lifestyles. To learn more, visit BodyGuardz.


About Parent Company BGZ brands™

BGZ brands' mission is "to enhance our customers' lifestyles through branded products and services of elevated value and quality." Formerly known as BodyGuardz, BGZ brands has become the powerhouse parent company of three distinct consumer electronic accessory brands—BodyGuardz, a leading device protection company; Lander®, gear made modern™; and MOXYO®, modern accessories for you. For more information, visit BGZ brands.