Find the Best Case for Your New Green iPhone 13
Jul 5, 2022
In March 2022, Apple unveiled two stunning new green finishes for the iPhone 13: alpine green for iPhone 13 Pro and iPhone 13 Pro Max, and classic green for iPhone 13 and iPhone 13 mini. So far, the new colors have been a big hit. If you've recently bought or are thinking about buying a green iPhone, you also need to think about how you're going to protect it.
A durable, protective case is an essential accessory for any new smartphone, but you want to show off your device's aesthetic, not hide it. Lucky for you, with such a huge selection of smartphone cases available from BodyGuardz, you won't have to look far for the perfect new green iPhone case.
First Thing's First—Let's Try a Clear Case for Your Green iPhone 13
The most obvious solution would be to invest in a clear phone case, and BodyGuardz offers plenty of options. The simple yet stylish BodyGuardz Solitude™ and Carve™ cases both provide the signature BodyGuardz protection you'd expect, but with a price tag under $30. Designed to accentuate your phone's design, not overshadow it, each case boasts 8-foot drop protection, is wireless-charging compatible, and features shock-absorbing corners. Plus, for a little bit more, the sustainably manufactured BodyGuardz Bravo™ case offers all the same features with an impressive 12-foot drop rating.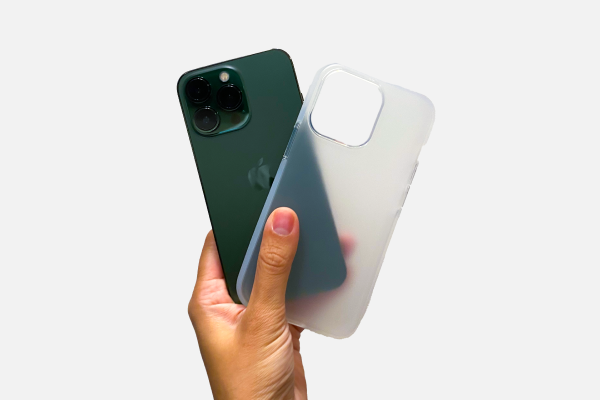 Channel Your Inner Designer—Pair Your Green iPhone 13 with a Coordinating Case
Matching your green iPhone 13 with a colorful case may sound easier said than done, but trust us, it's not. For instance, the Ace Pro® and Ace Pro MagSafe are both available in a clear/white option, allowing you to show off your device's hue while the splash of white along the bumpers makes your phone's color pop even more. Plus, with the 12-foot drop rating, shock-absorbing corners, wireless-charging compatibility, and more, you'd be hard-pressed to find a smartphone case that's not only more durable, but more functional, as well.
The Ace Pro is far from the only complimentary option. Featuring a transparent backplate with green-blue bumpers, the BodyGuardz Rivet™ will showcase your iPhone 13's vivid green color while the solid trim makes for the perfect accent. Plus, with a 12-foot drop rating, wireless-charging compatibility, and shock-absorbing corners, this case is as rugged as it is stylish.
Why Not Pair Your Green iPhone 13 with a Shaded or Smoky Case?
It might be hard to picture in your head, but a case with a smoky backplate might just be the most unique and stylish choice yet. Case in point: the Ace Pro, Ace Pro MagSafe, and Solitude are all available with a hazy finish that will darken the green color of your iPhone 13, creating a unique and eye-catching smoky effect.
Those aren't the only smoky options, though. The ultra-stylish BodyGuardz Score™ case is available in a range of fun, vibrant colors. Score's ivy color variant, however, might just be the perfect choice for the green iPhone 13—ivy is a frosted green that beautifully pulls in and accentuates your phone's already vibrant color. Plus, like all other BodyGuardz cases, Score is loaded with features to improve durability and functionality—such as 12-foot drop protection, wireless-charging compatibility, shock-absorbing corners, and more.
…So, What's the Verdict?
Our smartphones aren't just personal devices. They're extensions of our personality. When you pair your smartphone with a case that's as aesthetically pleasing as it is protective, it's a win-win. So, if you have a phone as gorgeous as the green iPhone 13, don't hide your phone's character—celebrate it with a premium, stylish phone case from BodyGuardz.