iPhone 14 Durability Review: Easy to Damage, Easy to Repair
Dec 15, 2022
It's been over 3 months since the iPhone 14 launched, and we have more real-world reviews, durability tests, and teardown reports to share with you. Is the standard iPhone 14 model more or less durable compared to previous models—and why? Here's what we know.
iPhone 14 Hardware Design and Device Repairs
There is a new metal shield underneath the display that provides an extra layer of protection for the internal components, while still allowing for easy removal of the screen during repairs. What's more, you can now access the internal components by removing the glass back of the iPhone 14! This is a big change. The glass backplate itself is now much easier to repair, rather than the $600 laser removal and repair required for iPhone X through iPhone 13 models. In fact, the iPhone 14 is the first modern smartphone from a major manufacturer to be easily accessible from both the front and back panels*—allowing for easy repair and replacement of both the screen and internal components.
* Unlike the standard models, the iPhone 14 Pro Max teardown reveals no change to the accessibility of the Pro model hardware. You must go through the front display to access the internal components.
Downside to Two-Way Access?
Notably, however, one of the big reasons that most smartphones aren't designed with this kind of two-way access is that a chassis that's inseparable on one side has a natural advantage in absorbing impact forces. To get around this issue, Apple has managed to reposition the mid-frame to a more interior location for two-way access but is still connected to the other panels in a way that allows for forces to be dissipated within the phone. That said, it's still unclear if the redesign is truly as impact-resistant as previous models.
The iPhone 14 Camera Bump
Even if the new mid-frame does effectively dissipate impact forces, the iPhone 14 may turn out to be one of the easiest iPhones to damage in years, simply based on the size and height of the camera bump. The iPhone 14 (7.85mm) is only marginally thicker than the iPhone 13 (7.65mm), but there's an even bigger difference in the height of the camera bump alone: 4.18mm vs 3.60mm. Not to mention the 1.5" square footprint of the Pro cameras.
Still, with a simple accessory, there's no need to worry about the durability of the camera lenses. For the iPhone 14 series, we've launched a new camera protector that's as stylish as it is protective and won't affect the quality of your images other than ensuring the camera lenses are free from scratches! Enhance the aesthetics of your camera bump with sleek camera rings that match the color of your iPhone.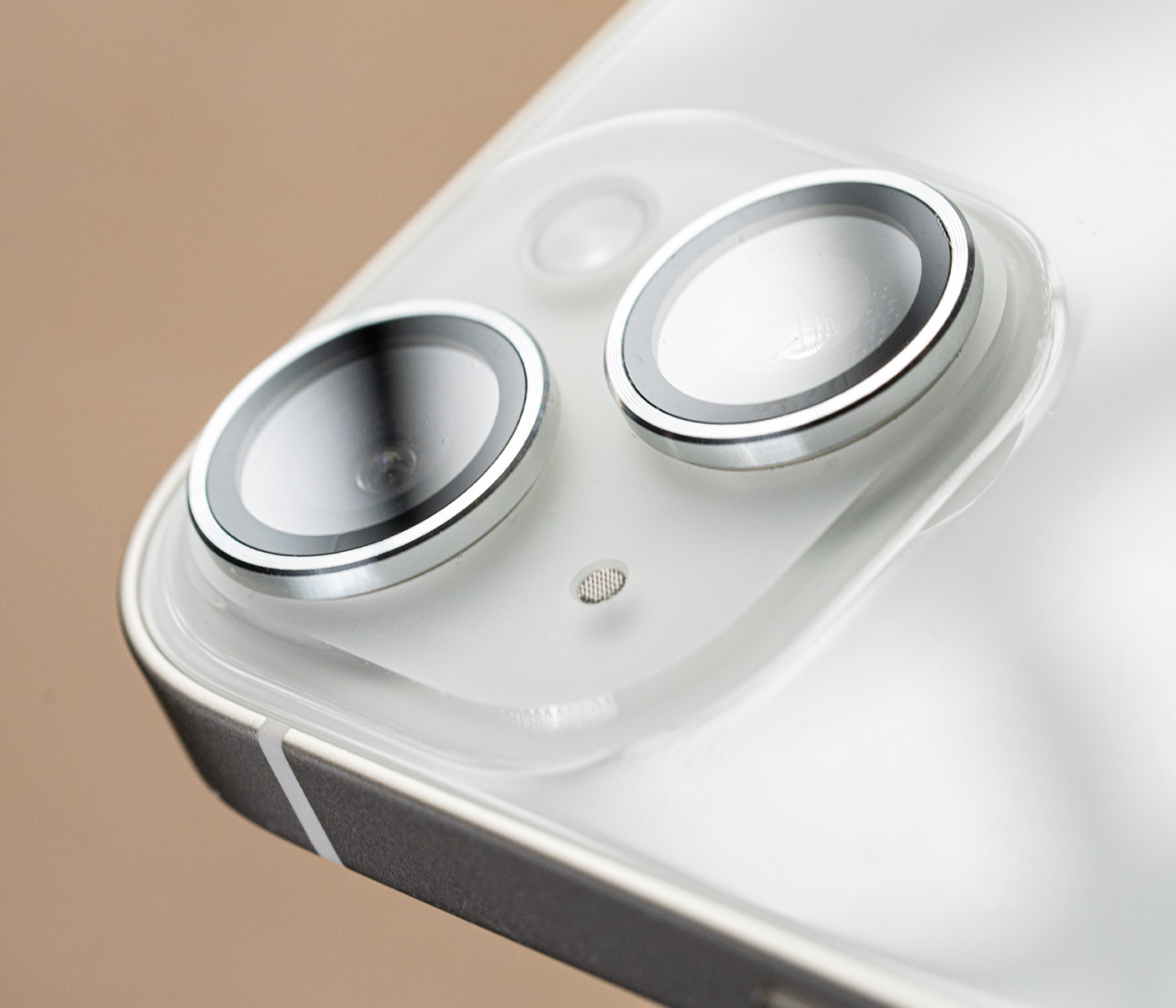 Shop iPhone 14/14 Plus camera protectors >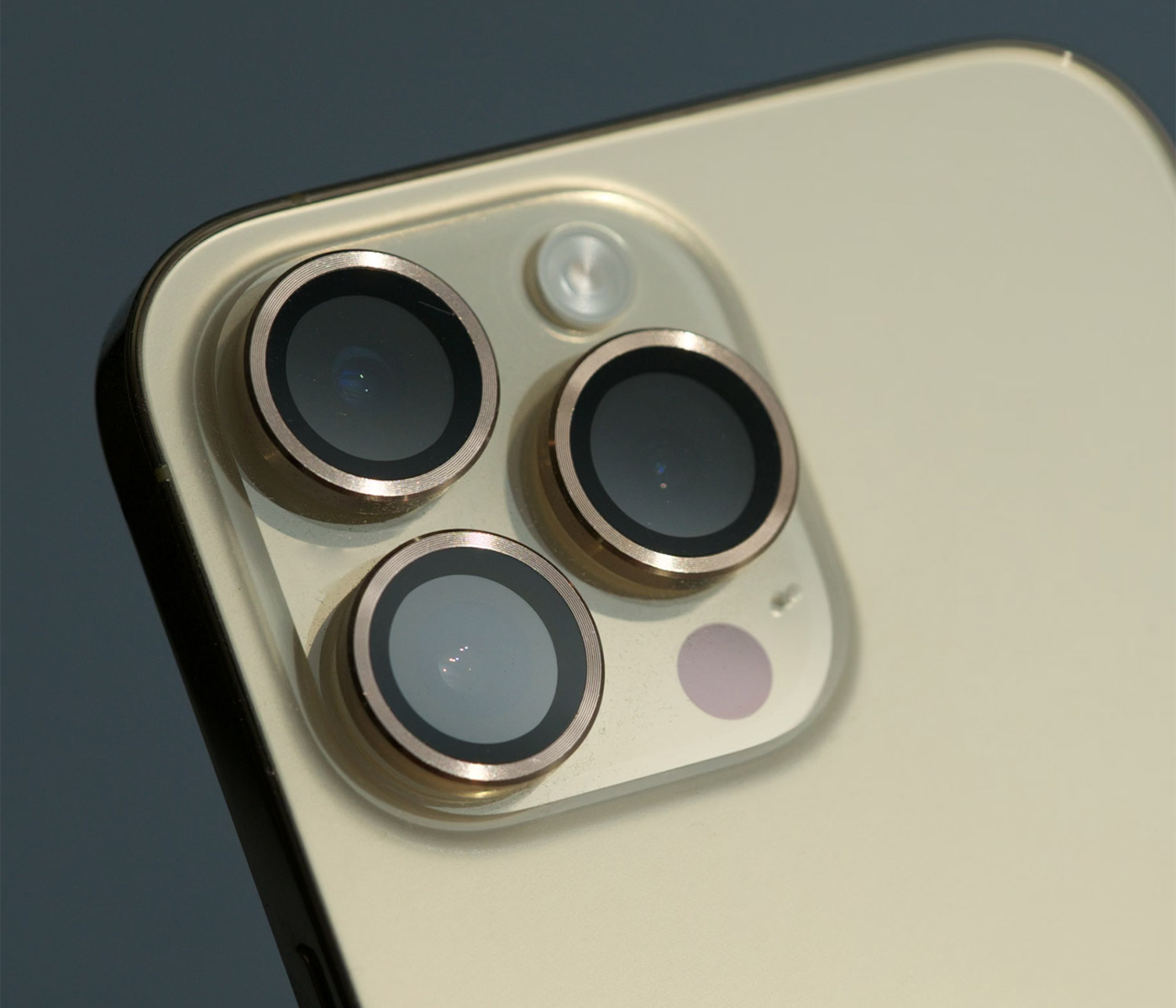 Shop iPhone 14 Pro/14 Pro Max camera protectors >
Apple still Prohibiting After-Market Components
While Apple products have long been known for their user-friendly nature, PCs and Android devices have been favored by engineers, tinkerers and techies who love to repair, customize and supe up their devices. Still, it's unlikely that MacGyver-types will be swayed by the physical accessibility of the new iPhone. That's because Apple is still prohibiting after-market parts by pairing internal components in such a way that completed repairs must still be authorized/initialized by Apple itself. iPhone repairs will definitely become easier and faster, but you'll still need to take the device to an authorized vendor.
Moreover, it's still unclear whether Apple will pass these savings on to customers who damage their iPhones. It's odd and even worrisome that, during the iPhone 14 launch event—Apple didn't even mention the fact that the iPhone 14 is so much easier.
What it all means for your iPhone 14 Protection
It's great to think that easy repairs combined with durable hardware might lead to the longest lifespan yet for an iPhone device. But the cynic will point out that easier repairs simply mitigate the bigger problem that the iPhone 14 camera and maybe even its chassis are more easily damaged than previous models. Regardless, you don't want to take your iPhone 14 protection for granted. Get BodyGuardz premium iPhone 14 cases and protectors that don't just protect but offer incredible comfort, personalized styles, and a slim fit that's critical for this bulkier iPhone.