Five U.S. Presidents Who Know How to Protect Their Phones
Feb 21, 2022
The American Revolution. The Emancipation Proclamation. Victory in World War II. The Apollo 11 moon landing. Since the birth of our nation, monumental events have helped to shape American history. Oftentimes, there has been a great American President guiding us through these formative moments.

Today, tales of their accomplishments, wisdom, and bravery are told the world over. Their names have become synonymous with instituting structural change, overcoming adversity, triumphing over tyranny, and so much more. However, when it comes to protecting their favorite tech, the methods our greatest presidents use to protect their prized possessions is lesser known.

Lesser known, that is, until today. To celebrate Presidents' Day, here are some of our most tech-savvy presidents—and the products they use to defend their most prized possessions.
1. George Washington
Brilliant general, revered statesman, Founding Father, OG President. George Washington made it cool to be president. Before he was president, he led the American Continental Army to an improbable victory against the British Empire. George Washington really does do it all. He carved a path the rest of the presidents could follow—including his choice of phone protection. Carve is a great all-around case with sculpted edges, feel-good grip, and precision design at a great price.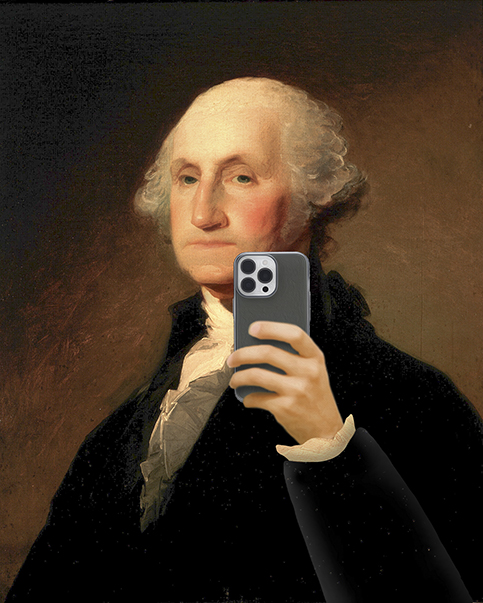 2. Abraham Lincoln
"Honest" Abe Lincoln is best known as the president who issued the Emancipation Proclamation, ending the practice of slavery in America. And with his distinctive beard and tall hat, he marches to the beat of a different drummer. Long nights full of worry and planning can take their toll–not just mentally but physically, too. That's why Lincoln puts his smartphone in an Ace Pro case with an ergonomic design and premium drop rating.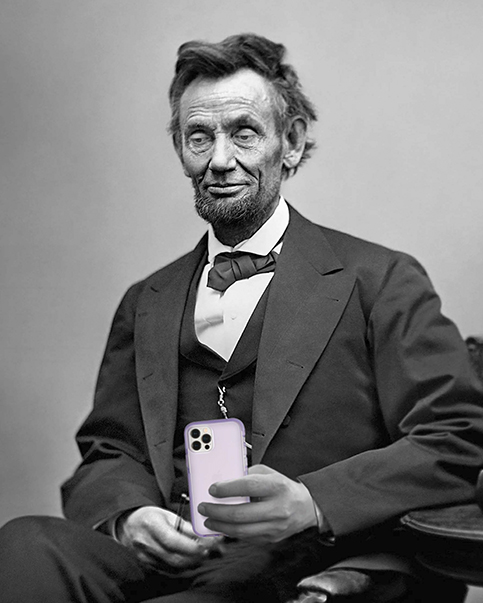 3. Teddy Roosevelt
While Roosevelt did serve as the 26th President of the United States, if you ask him, he really sees himself as more of a conservationist, naturalist, and outdoorsman. In fact, he can often be seen hiking or riding along the Potomac River, enjoying his time with nature. His colorful persona and love of nature is a perfect fit for Solitude, a fun case made from 100% bioplastics. On top of this case's sustainability cred, Roosevelt truly appreciates our longstanding commitment to sustainability. BodyGuardz is working hard to protect this world we all share—work that Teddy Roosevelt deeply respects and appreciates.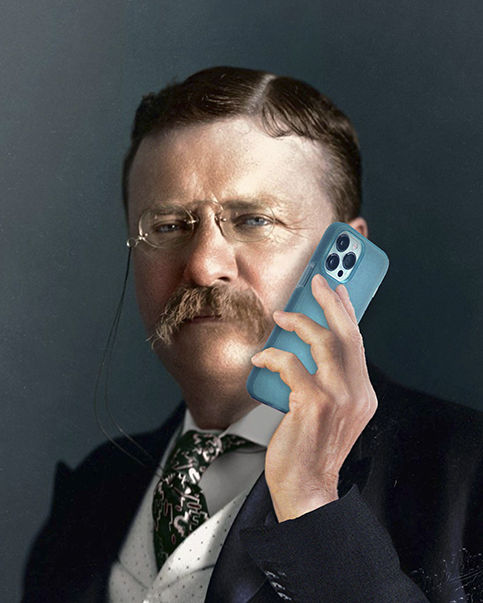 4. Dwight D. Eisenhower
Much like President George Washington, Dwight D. Eisenhower enjoyed an illustrious military career before being elected president. And because of his military career and his experiences during World War II, Eisenhower knows a thing or two about the importance of security and protection. In building the U.S. highway system and reining in the military-industrial complex, this president also knows the value of staying connected. His Ace Pro MagSafe keeps his phone protected and makes wireless charging a breeze.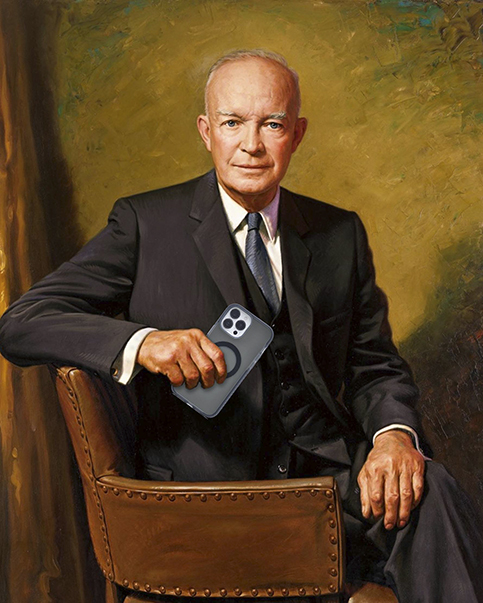 5. John F. Kennedy
Is anyone more awesome than JFK? I mean, the man just exudes cool. Kennedy and wife Jackie O breathed some much-needed youth and style into the White House and were viewed by many more as pop culture icons than the first family of the United States. So with that air of style and sophistication, it should come as no surprise that JFK and Jackie O both swear by the trendy, premium Accent Duo*. With genuine leather construction, a detachable lanyard, and 10-foot drop rating, who can blame them?

*Available for iPhone 12 and iPhone 11 series.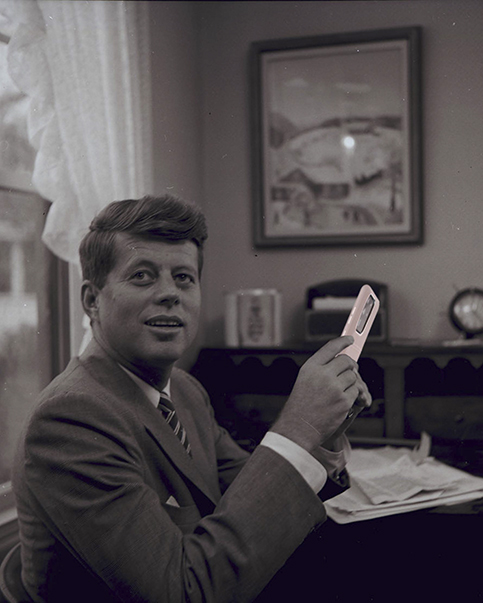 Get Tech Protection with Presidential Style
Take advantage of our presidents' wisdom, experience, and personal style. Get the best cases and screen protectors for any era of American history. Protect your phone with BodyGuardz.