Protective iPhone 13 Cases and Other Excuses for Dropping Your iPhone
Feb 11, 2022
Picture this: you just got your brand-new iPhone 13, you're about to snap a quick selfie while juggling your keys, and boom. You drop it. There's no need to worry with BodyGuardz cases and screen protectors though. Top to bottom, front to back, we have you (and your phone) covered because life happens and, let's face it, you will drop your phone.
1. Shooting Videos in Cinematic Mode
Go pro with iPhone 13 and capture those award-worthy videos. Good news? The quality is bar none. Bad news? Cinematic Mode and Pro Res doesn't include a phone mount or lanyard. Try one of our protective, stylish iPhone 13 cases with a slim fit and great grip for holding and positioning your iPhone. Need extra protection for action shots? Try a rugged outdoor case with a lanyard from our sister brand, Lander.
2. Sharing Videos
You just created your new masterpiece. Ready, set, don't drop your phone! We all know that in the rush to show something great, odds are we're clumsier than ever. It's one thing to share videos on social media. Handing over your phone to share a video in real life is even more likely to result in a drop. But with cushioned, shock-absorbing corners from a BodyGuardz case, simply pick up your iPhone 13 and share away.
3. Photographic Styles
It's no secret that iPhones take great photos. New to iPhone 13, however, are Photographic Styles, which can be activated from the moment of capture. With more options comes more opportunity to drop your iPhone 13 though. You can still go ahead and take the shot—we've got you covered.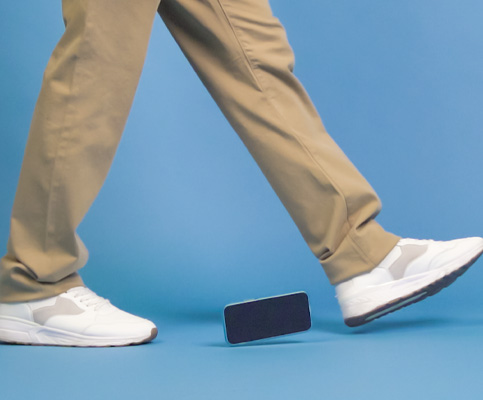 4. Showing Off Your Sierra Blue
Let's be honest. It's not all about sharing your videos and pictures anymore. With the iPhone 13, it's all about showcasing the new color finishes, and with sharing comes slips and drops. Our transparent cases show off your style while protecting your device.
5. MagSafe Charging
No magnet is quite strong enough to overcome your clumsiness, but BodyGuardz offers MagSafe charging to keep your phone charged and connected, no matter what.
6. Apple Pay and Quick Online Payments
With payments becoming increasingly mobile, the use of our phones on the fly continues to be on the rise. Each new quick payment is a chance for butterfingers to strike again though. You'll want BodyGuardz to keep those corners (and screen) covered at all times. Both our tempered glass and synthetic glass screen protectors offer perfect touch sensitivity so you can quickly and confidently enter payment information.
7. Peace of Mind Equals Slip of the Hand
With a 12-ft drop rating case and a new line of screen protectors that make your iPhone 13 screen 5X stronger, you'll have peace of mind that if you do drop your iPhone, it won't be damaged or worse for the wear. Better to drop your phone every once in a while, rather than the constant anxiety of what will happen to your unprotected device.
Snap, Socialize, Share, Do You – With BodyGuardz
Check out our popular, industry-leading iPhone 13 cases and screen protectors.