How to Choose Your Samsung Galaxy S22 Model With a Case and Screen Protector
Mar 2, 2022
The brand-new Samsung Galaxy S22 is here, ushering in the newest wave of technology for diehard Android lovers. With cutting-edge technology, an impressive photography experience, and more, the S22 maintains the price point of its predecessor, while offering the same bold smartphone experience that Samsung is known for. Let us help you choose an exact model to pair with a BodyGuardz case and screen protector.
What You Need to Know About Samsung Galaxy S22
The all-new Samsung Galaxy S22 features three distinct phones. The Galaxy S22 and Galaxy S22 Plus are, as usual, normal and large variants of the same design (like the Galaxy S21). The Galaxy S22 Ultra has an entirely distinct design, including quad rear cameras and an integrated S Pen.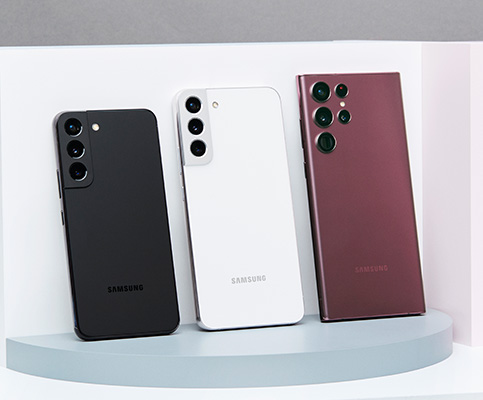 However, the Achilles heel of Samsung Galaxy phones remains. Though Samsung utilizes the strongest version of Gorilla Glass to date, broken screens and shattered phone backs are known to occur when dropped from the wrong angle or height. Investing in a properly fitted screen protector and case for your Galaxy S22 is necessary to preserve the longevity of your device.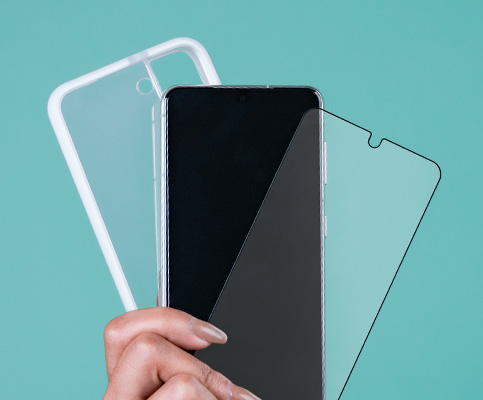 While many of the S21's distinct features remain, the S22 model brings with it bold camera upgrades ranging from "Nightography" low-light photography capabilities to Samsung's new "Vision Booster," which automatically adjusts display colors in different lighting for optimal viewing experience.
Display refresh rates are more variable than ever. The S22 and S22 Plus are capable of 48-120Hz refresh rates, while the S22 Ultra has an incredible range of 1-120Hz. These S22 refresh rates create an amazing video and mobile gaming experience, while also improving battery life.
Available in four colors, including Phantom Black, Phantom White, Green, and Pink Gold (with additional color options for the S22 Ultra and for online orders), the S22 line of devices features IP68 water- and dust-resistance, as well as storage capacities from 128 GB to 1 TB. Ultimately, the S22 is the type of device that will last for years to come—if protected properly.
Choosing the Right Galaxy S22 Case
While the Galaxy S22 might be stronger than previous models, its unique features also make it vulnerable to potential cracks or chips from slips, drops, and falls. The Galaxy S22 displays range from 6.1 inches for the S22 to 6.6 inches for the S22 Plus, all the way to an impressive 6.8 inches for the S22 Ultra. The curved left and right edges enhance the screen's brightness and high resolution.
No matter which case you like best, be sure to get quality device protection with a BodyGuardz case. Shop these popular, protective cases for the Galaxy S22, S22 Plus, and S22 Ultra.
Ace Pro Case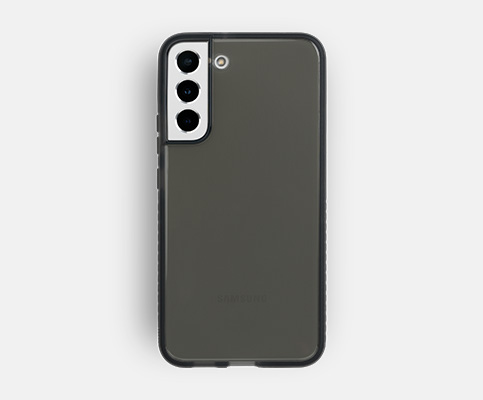 BodyGuardz Ace Pro® features ideal protective features for any phone in the Galaxy S22 lineup. You'll enjoy 10-foot drop protection, a raised bezel to safeguard the edges of the screen, and a shock-absorbing bumper.
Carve Case
Carve™ offers solid 8-foot drop protection with a stylish design, including sculpted edges.
Why You Need a Galaxy S22 Screen Protector
Following the tradition of impressive Android smartphone screens, the Galaxy S22 may be strong, but it is not impervious to chips and cracks, which detract from both the appeal and usability of your device.
For edge-to-edge coverage, you can pair a PRTX® shatterproof screen protector with the Galaxy S22, S22 Plus, or S22 Ultra. Designed with three distinct, protective layers, our PRTX screen protectors look and feel like glass but offer the added benefit of scratch resistance and visual clarity—as well as shatterproof performance, which speaks for itself. Combine PRTX with the right Galaxy S22 case and you have 360° of coverage.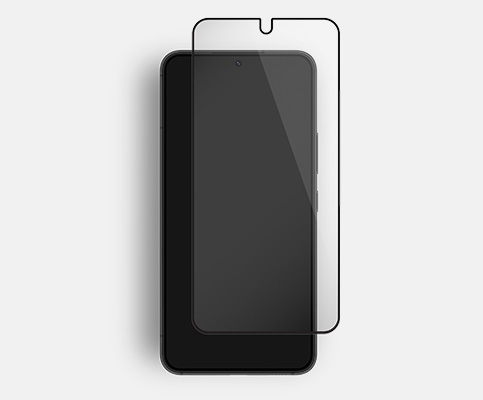 Peace of Mind Protection with BodyGuardz Advantage Replacement Program
Even the best and brightest need a little extra backup sometimes. Register your S22 screen protector with our Advantage Program, and if anything ever happens to your screen protector, simply contact us for a free replacement. It's a little extra peace of mind – just in case – for your Samsung Galaxy S22 device.