What to Make of the iPhone SE 2022: Tech Review and Device Protection
Mar 16, 2022
Trying to decide whether to buy the iPhone SE 2022 for your next smartphone? An iPhone with a mix of old-school design, cutting-edge features, and an affordable price tag, there is a lot to love about this model. Still, you want to be sure this is the phone for you, with no regrets. You won't have the fanciest features of the iPhone 13 like Cinematic Mode or HDR video, but two big upgrades from the iPhone SE 2020 make a big difference in the performance of the new iPhone SE. Learn what the A15 Bionic chip and 5G capability mean for your new smartphone experience.
The A15 Bionic Chipset: No Small Upgrade
As Apple says, it's the fastest chip ever in a smartphone. Without a doubt, the new chipset is an upgrade in processor speed, though MacWorld claims it's a smaller upgrade than previous chipsets. Despite an increase from 11.8 billion to 15 billion transistors, MacWorld found only an 11 percent speed boost in single-core performance and 4 percent in multi-core performance compared to the A14 Bionic chipset in the iPhone 12 Pro.

That said, if you're currently using an iPhone SE 2020 with the A13 Bionic chipset or an iPhone 8 with the A11 Bionic chipset, this is no small upgrade. You can expect to notice a difference in speed while loading apps, gaming, watching videos, etc., but perhaps the biggest difference is what the A15 Bionic chip means for the camera on this iPhone. Even though the camera hardware hasn't changed, the Deep Fusion processing with the A15 Bionic chipset optimizes texture and detail while minimizing noise with pixel-by-pixel computational photography.
What 5G Means for the New iPhone SE
It means faster speeds when connecting through your wireless cellular network in an area with 5G coverage. It means you can download apps, play games, and watch videos with a speed and reliability that's comparable to your home WiFi—in spite of the inherent differences between WiFi and 5G signals.

5G capability may also influence how you buy and pay for your new iPhone, especially if your wireless provider offers promotional discounts when signing up for a 5G plan. Combined with the low starting price of the new iPhone SE, this can be one of the most affordable and value-driven ways to get a new smartphone of any kind.
iPhone SE 2022 vs Other iPhone Costs
If you haven't already done a price check, here are the starting prices for recent iPhone models still sold directly through the Apple website. (You can find other iPhones for sale through authorized resellers.)

• iPhone SE 2022: $429
• iPhone 13 mini: $699
• iPhone 13: $799
• iPhone 13 Pro: $999
• iPhone 13 Pro Max: $1,099
• iPhone 12: $699
• iPhone 12 mini: $599
• iPhone 11: $499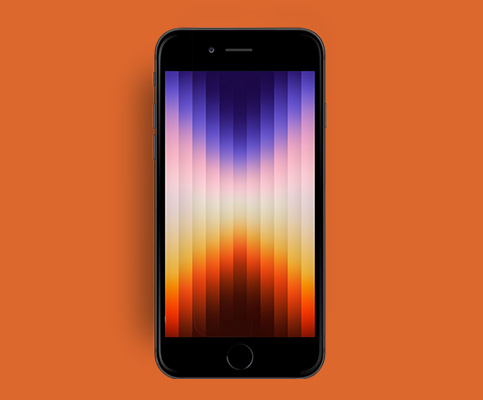 Value-Driven Protection with Extra Style Choices
One of the nice things about choosing an affordable iPhone is that it lets you splurge on the protection and style of your case and screen protector. BodyGuardz Pure® 2 tempered glass and PRTX® synthetic glass for the iPhone SE 2022 offer some of the strongest screen protection available for this device. Better yet, you can join our Advantage Program with free screen protector replacements, while you just pay for shipping costs.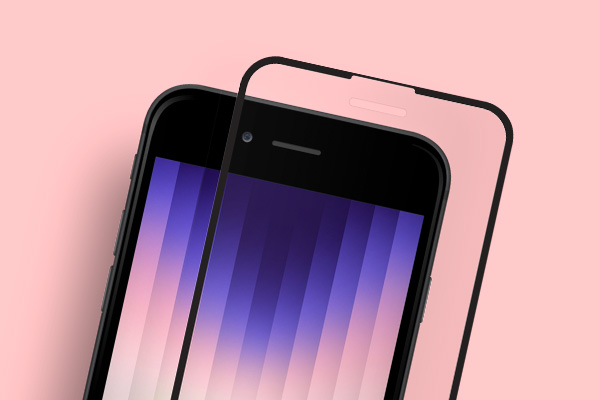 When shopping for iPhone SE 2022 cases, you may immediately gravitate toward and fall in love with a particular color and case design, or you may be torn between a couple cases that speak to you. For example, you can get a premium, protective, pocket friendly case for everyday use and/or a fingerloop/kickstand case for taking lots of selfies and watching videos while on vacation or simple day trips. Both cases together cost about the same as one of our premium cases for iPhone 13.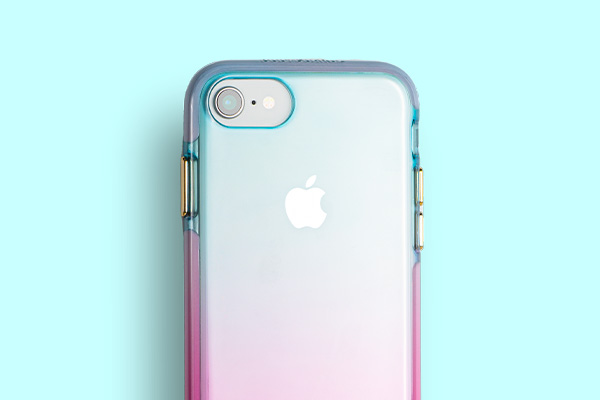 More Ways to Protect Your iPhone SE 2022
One of the drawbacks of keeping the home button and old-school form factor is that the new iPhone SE has "only" an IP67 rating with the ability to withstand being submerged in up to 3-feet of water for up to 30 minutes. In comparison, newer iPhones that use Face ID instead of a home button have an IP68 rating with the ability to be submerged between six- and eighteen-feet of water for up to 30 minutes. You probably don't have plans to take your new iPhone with you scuba diving, but if you are concerned about the durability of this iPhone, we've partnered with Asfalis to provide device repair warranty coverage. You're already covered against any case or screen protector defects with our internal warranty program.
More Ways to Elevate Your iPhone Experience
Finally, check out our Accessories to take your iPhone experience to the next level. You can find multiple kinds of power chargers, cables, phone stands, sanitizing wipes, and more.