Why a Protective Case for the Samsung Galaxy S21 Series Is a Must-Have
Jan 6, 2022
Let us show you why pairing a protective case with the Samsung Galaxy S21 series offers some of the best value available today for overall smartphone experience. With cutting-edge technology at a lower price than the competition, the latest Samsung phones continue to be some of the most popular models on the market. Advanced capabilities ensure these phones continue to offer a great experience years after their initial release.
Drop Tests and Durability Ratings
If the Samsung Galaxy S21 series has an Achilles heel, it's the durability of the hardware and phone casing. Yes, Samsung has upgraded many of its phones' components over the years, including the strongest version of Gorilla Glass yet. Nevertheless, it's not hard to find reviews, like this one from CNET, that discuss broken screens and shattered backs even with one or two drops from hip height. It's almost like Samsung expects people to use a case and screen protector with their phones!

BodyGuardz Ace Pro® is our most popular case and a natural pairing for any phone in the Galaxy S21 series. With 10-foot drop protection, raised bumper, and shock-absorbing corners, this case is up to the challenge of protecting any smartphone. Along with shatterproof screen protectors that provide edge-to-edge coverage, we'll blanket your Galaxy S21 phone in 360° of protection.
Great Features and Choices from the Samsung Galaxy S21 Series
For anyone who is still learning about Samsung phones and the S21 series specifically, we are also providing a quick rundown of what to expect from each model. Samsung decided to offer a lot more variation in its 2021 lineup. Compared to the standard S20 model, the S21 is cheaper with a mix of upgraded and scaled-back features, while the S21 Ultra is a lot more advanced than the S20 Ultra.
Samsung Galaxy S21 Review
This model has RAM that maxes out at 8GB, compared to 12GB in the S20. Still, with the Snapdragon 888 processor, most customers won't notice any slower speeds. The Galaxy S21 also has a new camera module and a flat screen display—mostly a matter of personal taste. More than the RAM, the biggest cost-saving measure may be the use of polycarbonate backing instead of the glass used in the S20 as well as most of today's top-flight smartphones. All-in-all, the Galaxy S21 is a lateral move from the S20 with one big caveat: Originally starting at $799.99 (now just $249.99), the S21 is a whopping $200 cheaper than last year's model and almost $100 cheaper than the comparable 128GB iPhone 12.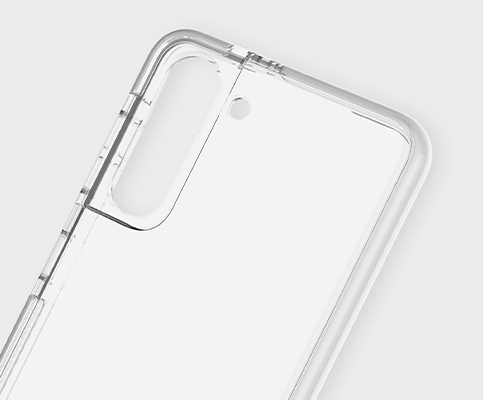 Samsung Galaxy S21 Plus Review
The story here is very similar to the standard S21 phone. Originally starting at $999.99 (now just $449.99), the Galaxy S21 Plus is $200 cheaper than the S20 Plus model. It has the same scaled-back 8GB of RAM with the new processor chipset. Unlike the S21, this model retains the glass backing. At the end of the day, the Galaxy S21 Plus is essentially the same as the standard S21 with a bigger battery and larger 6.7-inch display.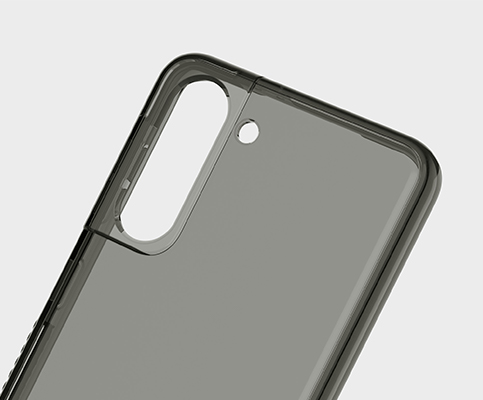 Samsung Galaxy S21 Ultra Review
One of Samsung's flagship devices, the Galaxy S21 Ultra includes numerous upgrades over the standard S21 model and is one of the most powerful Android phones you can buy. Get up to 16GB RAM, 108MP camera, dual telephoto lenses, high resolution display with variable 120Hz refresh rate, and S Pen stylus compatibility. It's still an oversized smartphone, but has a sleeker style to it than previous models. Originally starting at $1,199.99 (now just $599.99), it's one of Samsung's most popular phones.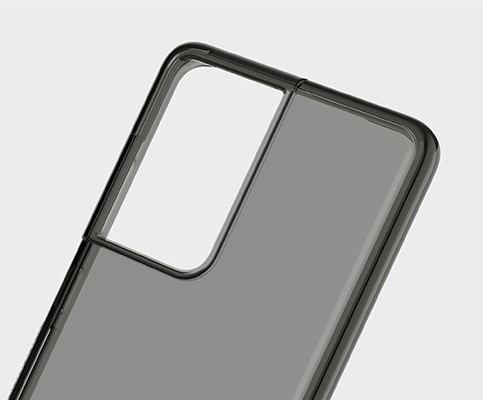 Get Extra Peace of Mind With Our Advantage Replacement Program
Even with synthetic glass as strong as BodyGuardz, our screen protectors–any screen protector–can still show damage. So, be sure to register your product with our Advantage Program. It's free to join, and if you ever have a problem with your screen protector, you can contact us for a free replacement, you just pay shipping. In addition to a strong, protective, and ergonomic case, you'll have complete peace of mind to go with your Galaxy S21 series phone.