Protective Cases and Wireless Charging for Google Pixel Phones
Feb 2, 2022
All Google Pixel phones are at least compatible with wireless charging. However, the original Pixel and Pixel 2 need a special receiving strip installed on the back of the phone to enable wireless charging, while newer models have wireless charging right out of the box. The catch is that one of the big ways Google was able to deliver this built-in wireless charging was by removing metal from the protective casing in the back panel. The result is increased convenience and functionality but also something of an Achilles heel that puts a premium on choosing a Google Pixel phone case.

You need a case to protect against normal drops, bumps, jabs, and other impacts—as well as one that won't interfere with wireless charging capability. BodyGuardz is up to the challenge. Ever since the first fully wireless, chargeable Pixel phone, we've been adapting our most popular case models for the Google Pixel experience.
Google Pixel Phone Cases from BodyGuardz
Take our Carve case, for example. With its sculpted edges and precision design, it was a natural choice for the Google Pixel wireless charging design. To maintain the phone's wireless charging capability, our Pixel cases have a cutout in the back. However, the raised bezel absorbs much of the initial impact a majority of the time, making it a lot less likely for serious damage to occur. This bezel helps protect the amazing Pixel camera and the screen as well.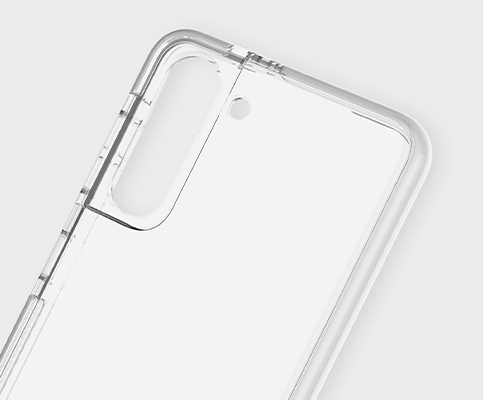 Looking for something with a higher level of protection? That's the Ace Pro, our most popular case model. With a higher drop rating, pocket friendly design, and grippy feel, this is a great all-around case and a perfect fit for the Google Pixel 3 XL.
Grab-and-Go Functionality
Even with a raised bezel, our phone cases have a slim profile with great ergonomic performance. Whether it's on the Pixel Stand or another wireless charging device, you want your phone to be fully charged and ready to grab. You don't want to struggle getting the phone off its stand. You don't want to fumble trying to put the phone in your pocket.

A great phone case design will elevate your smartphone experience, while a poor design will detract from it. Make sure your phone case is worthy of the Google Pixel experience with BodyGuardz. Our cases have a quality design focused on customer success.
Total Device Protection for a Lifetime
Even if we don't have the right case available for your Pixel right now, be sure to check out our Google Pixel screen protector shopping guide or proceed directly to our Google brand product pages. Better yet, by creating an account and registering your product now with our Advantage Program, you can get free replacements for the lifetime of your phone and discounts on future purchases.