Emergency Preparedness for College Students: Don't Send Your Kid Off to College Without This Device
Aug 23, 2021
Many parents are concerned about the safety and security of their college students, especially with all of today's uncertainty. Universities offer emergency management resources and emergency preparedness classes. Still, these measures may not bring complete peace of mind to a college student or those who care about them most. Whether your student attends school close to home or leaves for an out-of-state campus, BodyGuardz® Portable 5-in-1 Emergency Hub will prepare them for unexpected situations.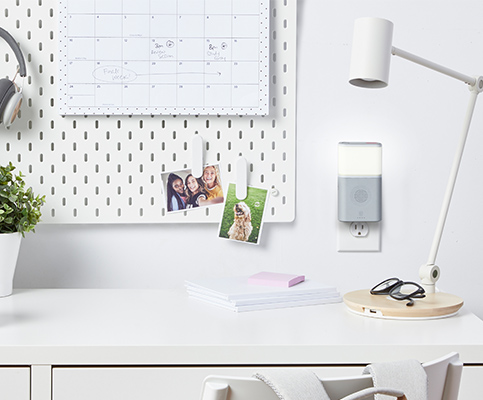 Here are three reasons you need to pack BodyGuardz Emergency Hub with your student's dorm essentials this year:
1. Emergency preparedness, simplified.
The world is complex and changing quickly. Concern over safety and security is no longer paranoia but paramount. The question is: With natural disasters, civil unrest, or unexpected issues on a college campus, how does one prepare effectively and efficiently? Security isn't complicated with BodyGuardz 5-in-1 Emergency Hub—the most popular emergency preparedness tools in one powerful, portable device. Parents and college students will have the most critical emergency essentials in the palm of their hands at all times.

Want to get in touch with your college student, but the electricity on campus is down? The built-in power bank has enough energy to power up a cell phone, to full charge, twice. Is cell phone service or Wi-Fi out? The emergency FM radio allows the sharing of information even when the internet or cell service is down. Need a flashlight to navigate through lost power? No need to grab one more item; the emergency hub's night light shines automatically. The 5-in-1 Emergency Hub can guide college students to their designated shelter or evacuation plan, minimizing your worry when your student is on campus.
2. Real-time emergency notifications and alarm siren.
In an emergency, situations change rapidly and it may be challenging to receive updates in real-time. The BodyGuardz Emergency Hub allows parents and college students to receive emergency alert updates from more than twenty-eight weather and civil reporting systems. With the 5-in-1 at your fingertips, you can opt-in to a list of personalized emergency notifications and receive different types of alerts via push notification and/or an alarm siren. When the alarm is activated, it's not just your college student who is notified but also the emergency contacts listed in your account network. If your student manually pushes the alarm, you will also be notified that an emergency situation is developing.
3. Small, portable, and affordable.
Good emergency preparedness can save you time, money, worry—or even your life. No longer will you need to stress about your college student or wonder what may be happening on campus thousands of miles away. The 5-in-1 is easy to travel with but also has an outlet plug to keep it fully charged at all times, in your home or your kid's student housing. Approximately the size and weight of a deck of cards and the cost of one of your college student's textbooks, this device allows you the freedom to continue living your life, knowing your college kid has the technology and support they need in case of an emergency.
Easy to Set Up for Emergency Preparedness
Within days of purchase, you will receive a small, streamlined package with an easy-to-follow quick start guide. The Portable 5-in-1 Emergency Hub can be set up for your local zip code or a remote zip code so you can use the device at your home to monitor emergency situations on campus. Be sure your college student adds you to their network when taking their own 5-in-1 to school. It's easy to do during the initial setup. The lights and alarm siren can be manually activated, while all of the 5-in-1 features can also be controlled through the BodyGuardz Smart Life app. The five features, in a single device, make it easier to navigate emergencies of many kinds without making your life more complicated.
Complete Emergency Preparedness for College Students
Life is full of experiences, and whether challenging or inspiring, it's essential to be prepared for unexpected scenarios. Preparation and planning help you face unforeseen circumstances. The Portable 5-in-1 Emergency Hub simplifies preparedness, inspires confidence, and keeps you connected to your college student in the most critical moments. You can buy multiple devices for added security and coverage—use a hub for your zip code and one for your kid's zip code.. Safety is worth it.