Spyglass: The Only Privacy Screen Protector You'll Ever Need
Jun 29, 2016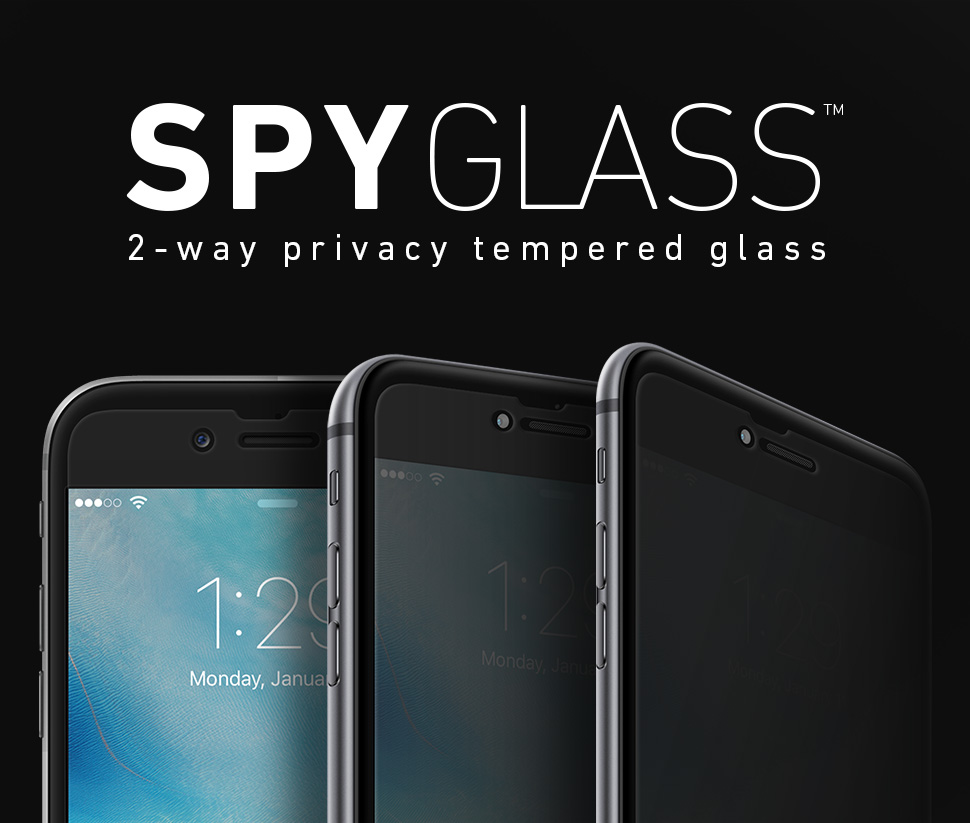 Have you ever caught a stranger looking at your phone over your shoulder? Tried to plan a surprise for a friend but they wouldn't stop glancing at your phone? Kept your spouse up at night because you were answering work emails from your phone?

Whether you spend your day in an office, frequently use public transportation or enjoy sporting events where crowds gather to celebrate, you deserve to feel safe when using your smartphone in public. In such a crowded world, BodyGuardz knows how hard it can be to protect the information on your phone.

That's why we developed SpyGlass™—a tempered glass screen protector that not only protects your screen from scratches and drops but also allows you to access confidential information on your phone with complete discretion.

How it Works

SpyGlass is such a revolutionary screen protector because it protects your phone in two ways:

The SpyGlass is made from the same tempered glass contained in BodyGuardz Pure. As such, the glass is highly durable, provides impact protection and scratch resistance, and helps prevent cracked screens.

We incorporated two-way privacy technology into the glass in SpyGlass, which darkens the screen at angles greater than 45° and prevents onlookers from viewing your screen. When viewed straight on, you will still have a clear view of your phone.

The two-way technology is only effective when the phone is vertical, so if and when you want to share information on your screen, simply turn it sideways to landscape view. Anyone standing beside you will be able to clearly view your screen. Turn the phone back to vertical and your screen is once again obstructed.

Why It's Great

Other than the most obvious benefit of increased privacy, the SpyGlass provides several benefits that a non-privacy screen protector doesn't, including:

• Increased productivity—you'll be able to get more done in a wide variety of locations knowing bystanders can't see what you're doing on your phone.
• Heightened security—you'll avoid some of the hassles associated with bank and data breaches by preventing onlookers from accessing private information on your device.
• Greater peace of mind—you'll feel safer and rest easier knowing strangers haven't seen photos or information about you and your family.
• Reduced spousal/roommate annoyance—you'll avoid scuffles with your significant other or roommate because they won't be bothered by your bright screen in the middle of the night.
• Increased touch sensitivity—most privacy screen protectors are made with plastic film, which actually decreases your device's touch sensitivity. Because the SpyGlass is made from glass, you'll enjoy your device's touch sensitivity to the fullest.

At BodyGuardz, we believe what's on your screen is just as important as the phone itself, and the SpyGlass protects both. Shop the SpyGlass here.