Celebrating 15 Years! The iPhone Launch Experience: Then and Now
Aug 15, 2022
As people get excited about whatever Apple may have planned for the rest of this year, we thought we'd celebrate the release of the first iPhone as a cultural event. See how things have changed over the last 15 years….
iPhone Hype: Then and Now
2007: Mostly, what had people so excited about the first iPhone were the rumors of a responsive touch screen and a phone with real Internet access—not just a device to check your email. The iPhone included top-end performance for smartphones in 2007 with its 3.5" display screen, 2 megapixel rear camera, 128MB of memory, and up to a whopping 16GB of storage. Yet, it was the smooth user experience and collection of applications that really sent the first iPhone models into the stratosphere of tech culture—earning recommendations over iconic devices like the Blackberry.
The launch of the iPhone 3G and iPhone 4 became even bigger occasions in which people seemed to lose all reason, but that first iPhone launch was an event. For those who weren't there, one of the biggest differences was the first iPhone went on sale in stores at 6PM, not 8AM like today. The weather was beautiful with mild temperatures across most of the country. People took work off to go wait in line. At most locations, Apple employees handed out water and snacks to people in line.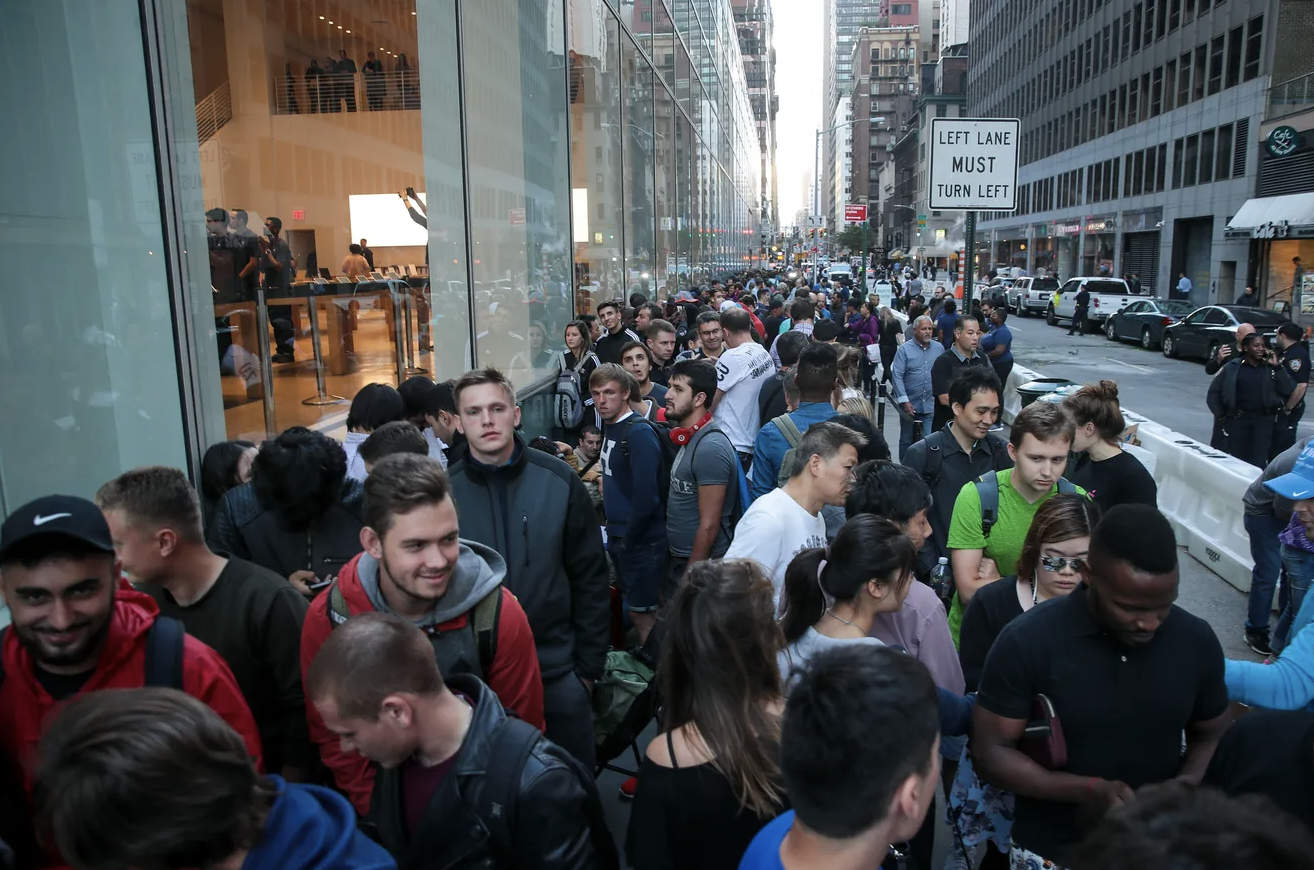 Perhaps the biggest difference waiting in line for the first iPhone was that hardly anybody was on their phone! Maybe you called a friend to hold your place in line for an emergency bathroom break, but for the most part, people talked to others waiting in line. Long before social media, the first iPhone fostered face-to-face social connections.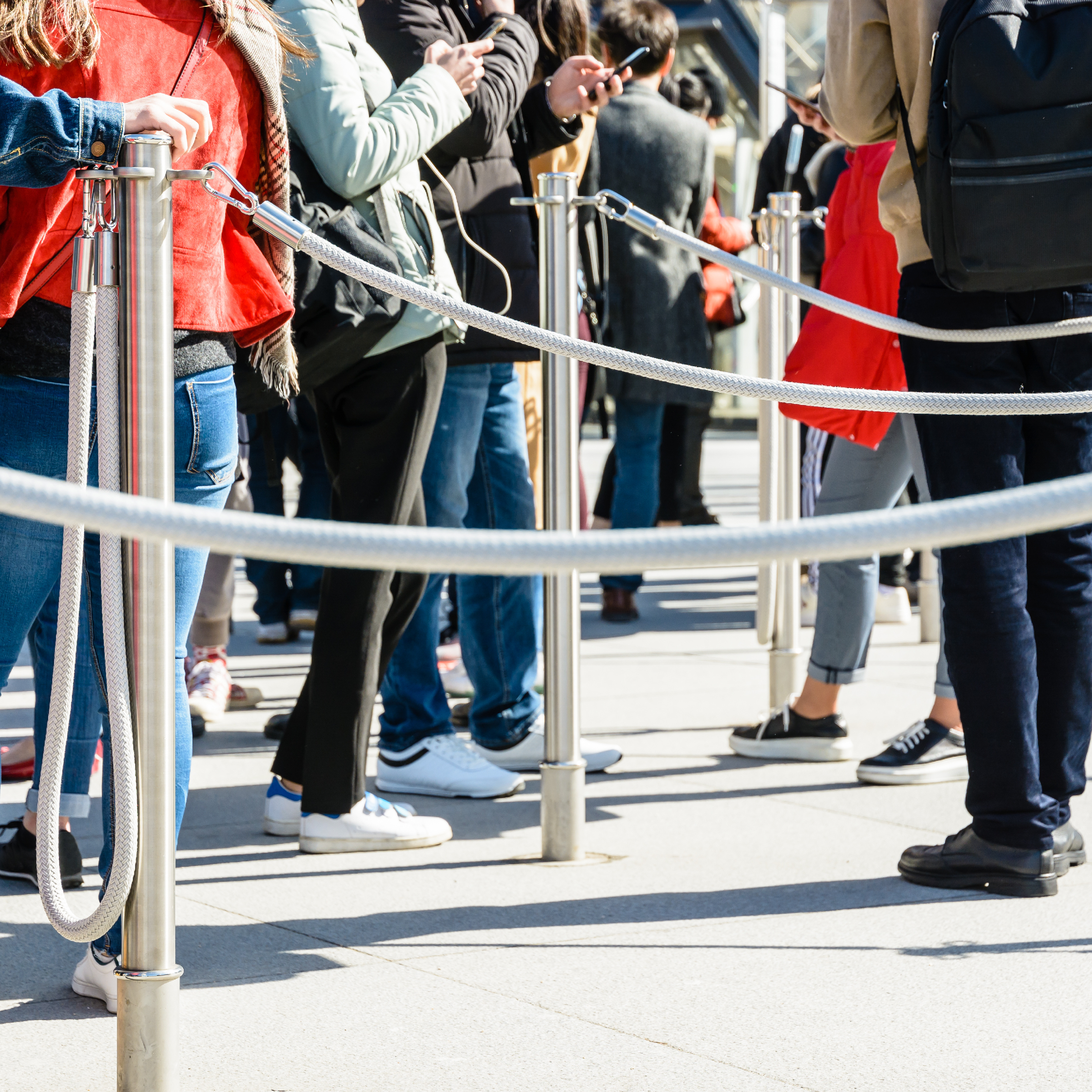 2022: Largely prohibited by Apple in 2020 to maintain social distancing, last year saw a return of customers lining up to get the new iPhone. But it's not the same anymore and, arguably, hasn't been since 2017 when the release of a second device with Face ID, the iPhone X, generated a little something of the original buzz.
Nowadays, many people bookmark Apple's Event page and follow the announcement of new iPhone features and specifications more than the actual release. For the last couple years, more than 2 million people have watched the live streaming event with many buying their device online. One big reason for this change: Apple unveiled the features of its first iPhone more than 5 months before its release. Today, Apple treats their new device features as closely guarded secrets—and we can't confirm if there are plans to turn the iPhone into a two-foot long device that rolls up by 2098..
BodyGuardz Device Protection: Then and Now
Screens
2007: As much as the iPhone has changed over the last 15 years, device protection has undergone its own revolution, led in no small part by our own groundbreaking technology. BodyGuardz was the original name of our full-body protective films. Designed to safeguard the first iPhone and other early mobile devices from scratches and abrasions, we offered some of the toughest device protection available in a protective film, even though it required no special care or maintenance.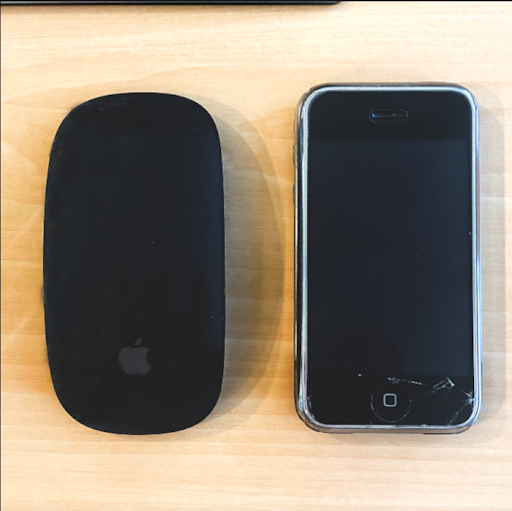 In 2007, our founder and CEO, Kirk Feller, was actually the first person in line at the Apple store in downtown Salt Lake City—he needed to be. Back in those days, the only way to design and create our protective films was to actually buy the device first. He would get the iPhone and then the BodyGuardz product was designed, cut, and ready to ship within 24 hours. But, like Apple, we didn't stop there. In 2012, we introduced Pure, the very first glass screen protector, which offered not just scratch resistance but impact protection as well.
2022: Earlier this year, we proved our reign continues to this day as the innovation leader in screen protection. Pure 3 now offers impact protection that's five times stronger than an unprotected iPhone 13 and its Ceramic Shield. Made from 30% recycled glass and having earned Green Product Mark certification from TÜV Rheinland, Pure 3 is also making screen protection more sustainable than it's ever been. Better yet, we've found a way to upgrade our installation tool so you can now apply your own screen protector quickly, confidently, and flawlessly.
Cases
2007: Many of the original smartphone cases weren't cases at all. They were so bulky and loosely attached that they were more likely to be called phone covers, holsters, or pouches. With minimal coordination between smartphone and device protection manufacturers, only so much was possible, especially when it came to timely and affordable phone covers. Plus, the early generations of iPhones actually had a reputation for a durable body. The screen has always been the most vulnerable part of smartphones, but this was especially true in the beginning. This also explains why the original BodyGuardz protective film was such an important piece of device protection for the first iPhone.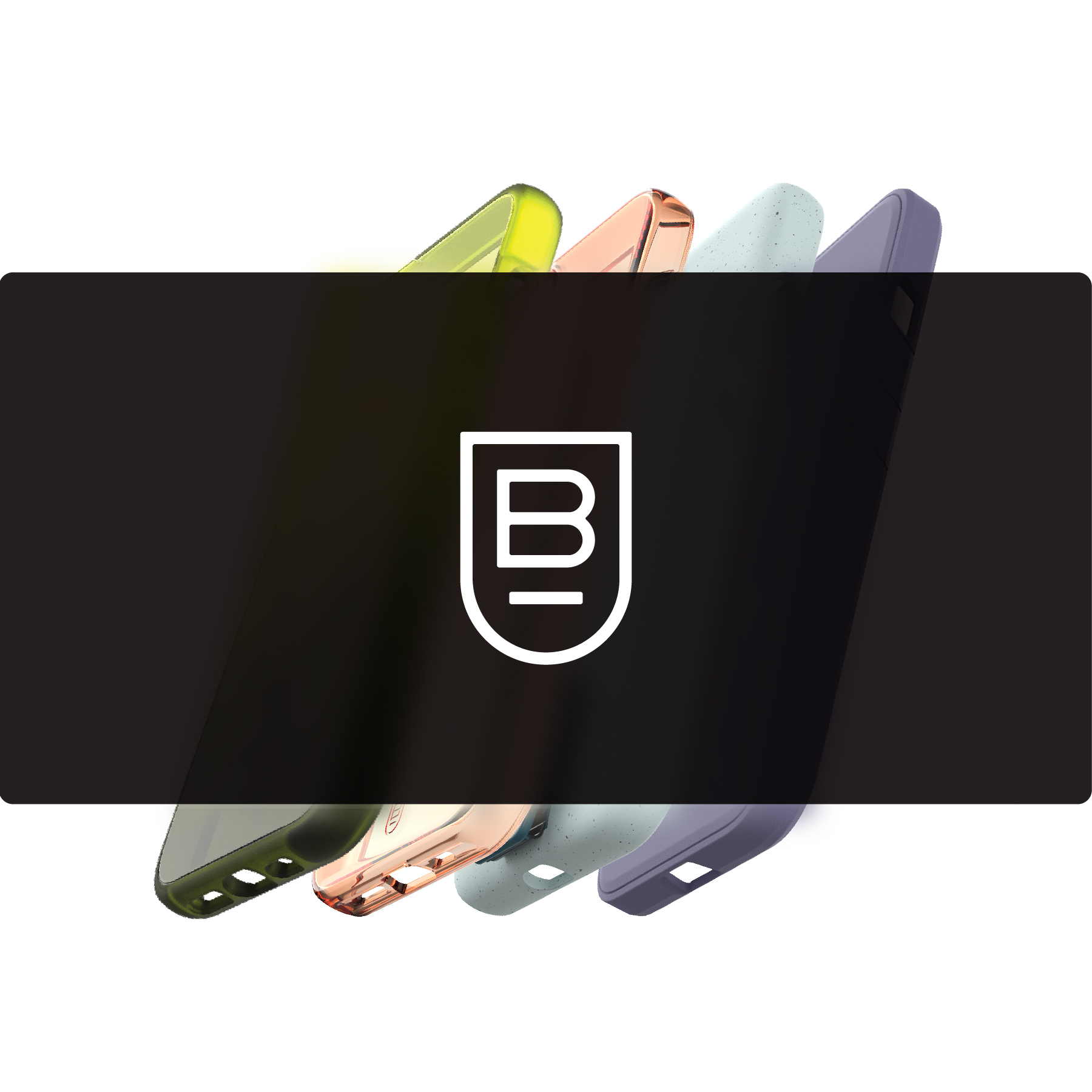 2022: Starting in 2015, we once again changed the landscape of device protection with the introduction of phone cases that combined strong drop protection, a slim profile, and fashionable styles. We may not have introduced the first iPhone case, but we've certainly perfected case protection with our combination of features—including a new standard for sustainability that our competitors are still trying to replicate. We're now planning to take what you can expect from a phone case even further in case designs with stronger than ever protection, new color stylings, and innovative ways to elevate your smartphone experience. Stay tuned!