Top 5 Reasons the iPhone 13 Will Be Called iPhone 12s
Aug 9, 2021
We have no idea what the new iPhone will be called, but we're excited about its launch and showcasing our new line of protective, stylish cases. As part of that excitement, we're not above speculating about the name of the next iPhone and why some sources continue to believe it will be iPhone 12s. Along with battery life, upgraded 5G, storage capacity, Lidar, and Touch ID, we'll know for sure when Apple makes its official announcement, most likely some time in September.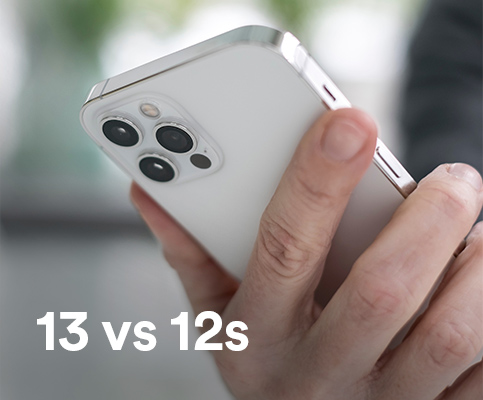 1. Triskaidekaphobia (Fear of 13).
For centuries, the Western world has recognized triskaidekaphobia, the fear of the number 13. Even people who may not give a lot of credence to the cursed nature of the number may be persuaded when looking for a reason to buy now or wait till later. Of course, it begs the question: Will Apple then jump straight to the iPhone 14 in 2022?
2. The new iPhone is supposed to be remarkably similar in size to the iPhone 12.
The Verge reports that the new iPhone will have a smaller notch, but the overall size and dimensions are supposed to be on par with last year's models. So, why not stay with the same root number?
3. The new iPhone is supposed to be similar in price to the iPhone 12.
Here, too, the exact price point is always a matter of speculation with no way to know for sure, but CNET reported a rumor that the price is likely on par with the iPhone 12.
4. Some of the rumored updates may not come to pass.
The exact features and specifications of each model continue to be a source of intense, if sometimes contradictory, speculation. We've already heard plenty of pushback against the rumors in this Forbes article, but if there isn't a generational leap in technology, that could lead credence to the new iPhone being called 12s.
5. It's not just numbers Apple may be reusing.
For months, people wondered if the mini might be going away this year. It's now widely believed that Apple will continue to make a mini version of their new iPhone, but there's also new speculation that this year may be the last for the mini. Instead, Apple will bring back its SE series in early 2022 according to a recent report from Ars Technica, with the return of the home button and an updated chipset.
No matter what the iPhone is called, our new lineup of cases and screen protectors will be available upon its launch. We're preparing a sneak peak at some of our new screen protectors and case designs. Check back soon to start planning how you'll accessorize your new iPhone. Of course, if you're not interested in waiting, you can always get one of the existing iPhones now. We have cases and screen protectors for most smartphone models available today.