The Best $100 House-Warming Gift You Would Never Think of on Your Own
Jun 4, 2021
Whether it's a first-time home, upgrade for a growing family, or downsizing for an empty nest, there's nothing in the world quite like finding a brand-new place. From signing a lease to packing and purging to actually moving in, the whole process is as exciting as it is stressful. If you have a friend who just moved in, it's time to start looking for a house-warming gift.

A lot goes into selecting the perfect house-warming gift: you want something unique and useful, but something they'll be unlikely to receive from anyone else. Forget about the house plants, knife sets, and throw blankets. No, this is your time to shine … to think outside the box and get them the gift they never even knew they needed—that's where the BodyGuardz® Portable 5-in-1 Emergency Hub comes in.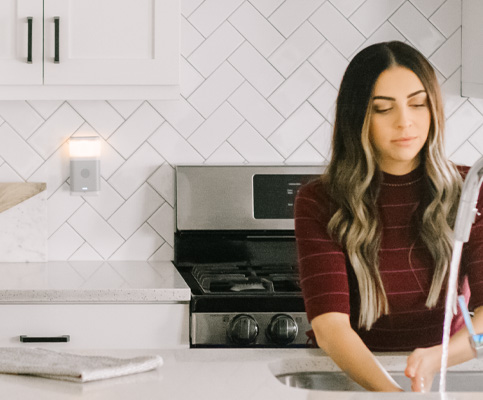 Give the New Homeowner (or Renter) the Gift of Emergency Preparedness
Life—much like searching for a new home—can be incredibly unpredictable. You may someday find yourself facing an emergency situation you never in a million years could have imagined (or would have planned for). That's what makes the 5-in-1 so crucial for anyone moving into a brand-new home.

The Portable 5-in-1 Emergency Hub is unlike any other emergency preparedness product on the market today. Combining five ever-ready emergency tools in one innovative device, the 5-in-1 features a built-in power bank, personalized emergency notifications, one-touch alert/siren, night light/flashlight, and an emergency FM radio. From blackouts to severe weather events (and everything in between), the 5-in-1 keeps you informed, connected, and safe in the face of any emergency—even without cell service or Wi-Fi.
But That's Not All … The 5-in-1 Makes a Handy Phone Charger, Too
Emergency preparedness isn't the only benefit the 5-in-1 brings to the table—it's also an invaluable space-saving tool. Whether tackling a spring cleaning project or moving into a brand-new home, the Emergency Hub's plug-in power bank makes it easy to keep your phone or tablet fully charged while also minimizing clutter and maximizing space.

Finished charging your device? To stow your charging cable, simply leave it plugged into the 5-in-1 and wrap your cable around the Emergency Hub.
The 5-in-1 Gives You the Most House-Warming Bang for Your Buck. Period.
Finding the perfect house-warming gift may seem like a daunting task, especially if you're looking for a gift that's practical, unique, can be used daily, and stands out from the pack. Luckily for you the 5-in-1 checks all those boxes (and then some). The Emergency Hub's plug-in power bank ensures you'll be able to use it every day, while its emergency preparedness features make it the most unique gift available—unlike anything else your friend may receive. After all, a 5-in-1 will run you about $100, but the peace of mind they'll feel knowing they're prepared for any emergency? That's priceless.