iPhone 14 vs iPhone 13: Tech Review and Real-World User Guide
Sep 28, 2022
Still on the fence about buying the new iPhone 14? You may have watched the Apple event announcing the new features or you may have poked around Apple's iPhone comparison tool. But knowing the technical specifications isn't the same thing as knowing what to expect when using the new iPhone in real-world settings.
With our 20 years of experience in phone cases and screen protectors, we know all too well there can be a difference between manufacturer specifications, factory testing, and real-world performance. We've started playing around with the new iPhone ourselves. We're also following other thought leaders in the tech industry to answer your questions about the real-world performance of iPhone 14 technology—and the most important factors in protecting this new tech.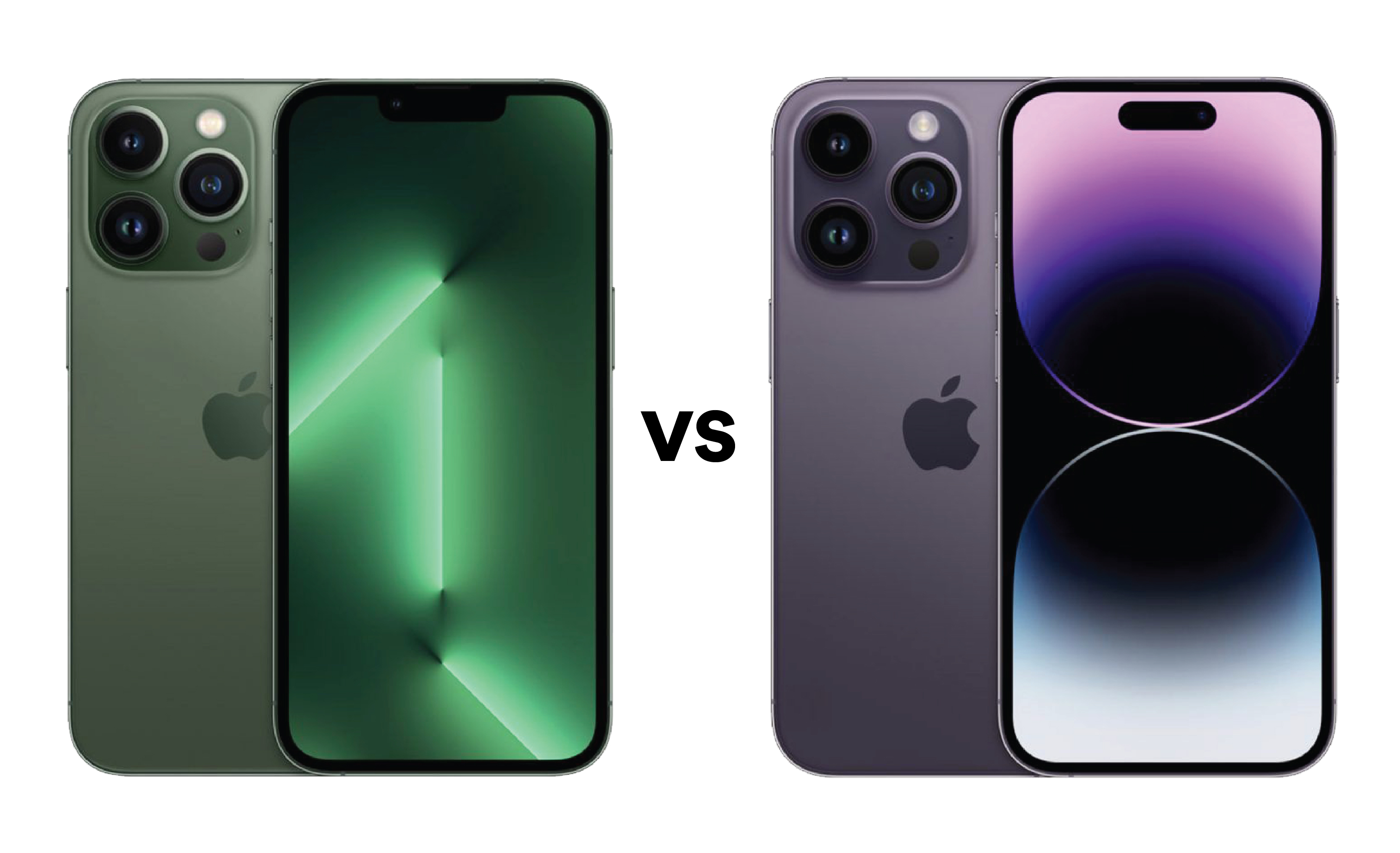 CAMERA AND VIDEOGRAPHY
How good is the 48MP camera?
It's pretty dang good with multiple sources calling it the best feature upgrade of the iPhone 14 Pro and Pro Max. Of course, the iPhone 13 Pro cameras were pretty good, too. The main benefit of the 48MP camera isn't taking photos with 4X the definition, but taking photos that are just as good even with 6x the optimal zoom range. The photonic engine's new computational photography and pixel binning, where four pixels act as one, maintains image quality in low-light settings. The one downside we've noticed about the new 48MP camera is that, not only do you have to be in ProRAW mode, but you have to manually convert the image into a common file type, like JPEG, before sharing.
Read more at CNET.
What about the iPhone 14 and 14 Plus cameras?
These cameras are mostly unchanged from the iPhone 13 camera. There is a tiny change in the aperture which should help the iPhone 14 in low-light settings in exchange for a smidge of definition. Plus, these devices also enjoy the photonic engine's new computational photography, which helps improve darker areas of an image regardless of the overall lighting conditions. However, the standard iPhone 14 model cameras still don't have Night Mode Portraits.
What is action mode–and why should you care?
Action mode is a new video stabilization feature in the camera app that greatly reduces the jumpiness and shakiness of videos taken while on the move. The best part about Action Mode is that it can stabilize videos even when you're running, off-roading, or in other seriously jarring situations. As expected, the video is significantly cropped to achieve this effect, but the real disappointment may be its performance in low-light settings. Despite general improvements to low-light photography, the camera sensor still can't gather enough light to make Action Mode work, sometimes even in pretty well-lit indoor settings. Bottom line: It's cool enough and easy enough to learn how to use, but if you're imagining wide-angle shots and limitless versatility, you may be disappointed.
Read more at 9to5Mac.
SCREEN DISPLAY
How does the Dynamic Island work–and why should you care?
The Dynamic Island takes advantage of the redesigned notch at the top of iPhone 14 Pro models, showing up to two apps or activities that are running in the background. You can then select these activity icons to reveal and use basic app controls directly from the home screen. Thus, the main benefit of the Dynamic Island is to save you an extra swipe and touch when adjusting your most common settings. It's one of those things that seems small and may even take some time to get used to—only to discover that you never want to go back.
Read more at iGeeksBlog.
What is Always On display–and how is it different on the iPhone 14?
The Always On display is exactly what it sounds like. When your iPhone 14 Pro or Pro Max goes into sleep mode, it will keep displaying important information on a dimmed view of your lock screen. If you're familiar with the Apple Watch Always On display, it works very similarly albeit on a larger display with more information. Android users who are making the switch will surely notice how much more information is available on the iPhone compared to their old device. Android displays typically show only the time, date, and push notifications. The new iPhone also shows widgets and wallpaper. Apple can do this without sapping your battery life by putting the display refresh rate into an ultra-low 1Hz mode.
Read more at Tom's Guide.
How bright is the 2000 nits on the iPhone 14 Pro outdoor display mode?
Apple has made incremental upgrades to the iPhone display brightness over the years, so if you have a standard iPhone 11 model or older, it's going to be easy to notice the difference. If you have an iPhone 12 Pro or 13 Pro model and you've never had much trouble with glare, the upgrade will be more modest. But this is the brightest display Apple has ever offered and if you hate outdoor glare, feel free to get excited. For reference, 2,000 nits is the peak brightness for many HDR TVs, though it's hard to compare a living room with going to the beach. You may even be able to watch HDR video outside, although these videos max out at 1,600 nits, also the highest Apple has ever achieved.
POWER AND DATA STORAGE
Is the iPhone 14 battery life and capacity better than the iPhone 13?
We still haven't found a credible source that's stripped down the devices to measure their battery capacity, but according to reporting based on a Chinese regulatory filing, the battery capacities for the iPhone 14 series are roughly the same as iPhone 13 models:
| | iPhone 14 | iPhone 13 | iPhone 12 | iPhone 11 |
| --- | --- | --- | --- | --- |
| Mini | - | 2,406mAh | 2,227mAh | - |
| Standard | 3,279mAh | 3,227mAh | 2,815mAh | 3,110mAh |
| Max | 4,325mAh | - | - | - |
| Pro | 3,200mAh | 3,095mAh | 2,815mAh | 3,046mAh |
| Pro Max | 4,323mAh | 4,323mAh | 3,687mAh | 3,969mAh |
Before the iPhone 14 series was released, the rumors suggested that even if battery capacity stayed the same, there could be a noticeable jump in battery life due to lower power consumption from the new chipset and adaptive refresh rate. The real-world experience has been quite different. There is anecdotal evidence that the iPhone 14 Pro models could be taking a big step back in battery life. An informal experiment in real-world battery life suggests that iPhone 14 models perform much better than the iPhone 13 for video streaming and web browsing but worse for 3D gaming.
Read more at PhoneArena.
What other power, charging, and storage upgrades did the iPhone 14 get?
None really. Each device still uses a lightning port and charging cable. Each device has the same 128GB, 256GB, 512GB, and 1TB option as the iPhone 13 series. Each device also has the same fast-charge capability of up to 50% charge in 30 minutes when using a 20W adapter or higher. Likewise, don't expect to find a charger in the box with your iPhone 14—Apple hasn't done that since the iPhone 11—unless you live in a country that has mandated the charger be included with each phone.
SAFETY AND CONNECTIVITY
Is the iPhone 14 Emergency SOS Satellite feature reliable?
We won't really know until the feature is active in November—and even then we don't plan to put ourselves in a life-threatening situation off-the-grid. We assume the technology will be generally reliable but limited in inclement weather like early-generation satellite phones. The bulky antennas of modern satellite phones help them connect even with moderately dense cloud cover. One important thing to remember is that the Emergency SOS satellite should only be used when you don't have a cellular or WiFi signal. Otherwise, calling 911 is still the best way to get help.
Read more at Apple.
How does iPhone 14 Crash Detection work?
The iPhone 14 uses its computational software and a handful of essential components–GPS, gyroscope, accelerometer, barometer, microphone—to detect if a crash has occurred. So far, real-world tests have confirmed the accuracy of Crash Detection as well as rejecting false positives like hitting the phone with a hammer. In the event a crash is detected, a 10-second delay is started before emergency services are automatically contacted. If you're still responsive and within reach of the phone, you can contact emergency services immediately or cancel the alert altogether.
What versions of 5G and Bluetooth do the iPhone 14 have?
The 5G network connectivity is staying the same with sub-6 GHz, mmWave, and 4x4 MIMO4 capabilities. In contrast, the Bluetooth connectivity is seeing a noticeable upgrade from the 5.0 to 5.3 version which offers better energy efficiency, clearer connections free from static, and better security.
FINAL VERDICT
The iPhone 14 collection has a handful of features that will grab the attention and excitement of many iPhone fans—but, arguably, no true game-changers. If you love the quality of a modern smartphone camera, if you love getting in and out of apps as quickly as possible, or if you love to test boundaries and take risks, this iPhone is for you. Otherwise, you can save a few dollars on your device and your device protection by updating to a model from last year's iPhone 13 collection.