The New iPhone 13 Battery Size is Great—or Not—Depending Who You Ask
Jul 21, 2021
Two of the most reputable tech sources, Tech Radar and Tom's Guide, have very different takes on the news leak that the iPhone 13 (or whatever it's called) will have larger batteries compared to their iPhone 12 counterparts. Tech Radar acknowledges the improvements but says the larger battery size is "still not great." Tom's Guide, in contrast, says new rumors which "point to major battery life improvements" are good news. Notably, the two tech sources are referring to the same leak and citing the same figures for new iPhone battery capacity.

According to Twitter user Lovetodream, here are the battery capacity statistics for the iPhone 13 vs iPhone 12 series:

• iPhone 13 mini – 2,406mAh

• iPhone 12 mini – 2,227mAh

• iPhone 13 and iPhone 13 Pro – 3,095mAh

• iPhone 12 and iPhone 12 Pro – 2,815mAh

• iPhone 13 Pro Max – 4,352mAh

• iPhone 12 Pro Max – 3,687mAh

There are two big reasons for these divergent interpretations. For one thing, the increased battery size isn't uniform between devices. While the mini will see a modest 8% increase, the Pro Max battery is allegedly going to see a full 18% increase. Furthermore, it remains to be seen how other upgrades and features of the iPhone 13 series will affect power consumption.
Battery Capacity vs. Battery Life
As the tech-savvy already know, there's a big difference between battery capacity and battery life. It's still unclear whether the run time and average hours of video playback will increase, decrease, or stay the same on the new iPhones. With a similar screen size, it would seem like the larger battery should translate into longer battery life. However, with a higher 1 TB storage capacity, ultra-wide camera lens, and 5G capability, it remains to be seen what the power consumption rate will be with the new iPhone. There are also rumors reported by 9to5Mac that the new phones will feature ProMotion display technology with a 120Hz and an always-on display feature, both of which would also use up battery power. Taken together, this information does lend some credence to the nay-sayers who believe Apple will continue to lag behind for average battery life.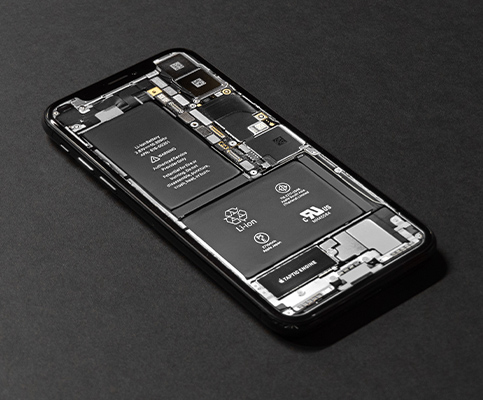 What's the Tradeoff for Increased Battery Capacity?
How has Apple made room for the bigger battery? Rumor has it that to accommodate new features and a larger battery, the new iPhone 13 series will be ever so slightly thicker than the iPhone 12. You're going to want a phone case that offers premium drop protection but also sports a slim fit and ergonomic design. For comfort and a great grip even with heavy use, be ready to pick up our Ace Pro® or Carve™ cases. For a stylish look, responsive buttons, and enhanced impact resistance, you'll want to check out our Rivet™ case.
Adding MagSafe for Enhanced Charging
Whether it's making sure your iPhone 13 mini always has a fast and convenient charging option or making sure the huge iPhone 13 Pro Max can charge quickly, many people are going to be interested in adding MagSafe charging to their iPhone experience. All of our iPhone 13 cases (our iPhone 12 cases, too) are MagSafe compatible, but we're also going to produce specially-designed Magsafe cases that create a reliable charging connection every time. These cases will also make it easy to grab your phone and go.
Get Excited about the iPhone 13
No matter if the rumors are true and no matter what the exact battery life turns out to be, it's clear the iPhone 13 series will have plenty of bells and whistles, along with upgrades from the iPhone 12 series. If the desire for longer battery life has kept you away from iPhones in the past, you may want to wait for more details before making a final judgement. For long-time Apple fans in the market for a new phone, there's no reason to wait to get excited.